About Us
We specialise in Forensic Psychology, Clinical Psychology and Psychiatric Services and we offer a variety of highly specialised services to our clients. We have extensive experience as expert witnesses in Parole Board Hearings, Mental Health Tribunals and with Criminal and Family Courts. We accept instructions  from solicitors, barristers, health services, the criminal justice system, local authorities. We have clients in the UK and USA including insurance companies and other entities who need medical evaluation services. Our experts are licensed Psychologists with the Health and Care Professions Council (HCPC) and/or hold Chartered status with the British Psychological Society (BPS) and Psychiatrists registered with the General Medical Council (GMC) and members of the Royal College of Psychiatrists (RCPsych). We have  over 20 years of experience of psychological assessments and treatment methods with a variety of client groups. All of our experts have indemnity insurance and have relevant accredited training in their areas of expertise including expert witness and court skills.
Dr Sonia Borghino Founder & Clinical Director
Consultant Forensic Psychologist
Registered & Chartered Psychologist
Dr Borghino is the Clinical Director of Engi Psychology Ltd. She has over 20 years' experience of working across a variety of forensic settings including prisons, the probation service, the NHS, the police, medium and low security forensic mental health settings; specialising in forensic psychology and criminology. She is registered with the Health and Care Professional Council (HCPC), a Chartered Psychologist and Associate Fellow of the British Psychological Society and a member of the Division of Forensic Psychology. She is also a member of the International Society of Schema Therapy (ISST) and an Honorary Lecturer at The University of Kent for the MSc in Forensic Psychology. Dr Borghino is qualified risk assessment specialist and has extensive experience in the assessment, treatment and management of life sentenced prisoners, sex offenders, violent offenders and individuals who present with severe personality disorders and complex mental health difficulties. Dr Borghino has designed, delivered and successfully implemented offending behavioural programs for rehabilitating criminal offenders within the UK criminal justice and mental health systems and has done research in the area of Offender Profiling in the Homicide Division of  Vancouver Police,  Canada..Dr Borghino has received Neurofeedback training from the Brain Training Center in Florida and uses Neurofeedback to treat a variety of symptoms. She has Zengar accreditation (NeurOptimal), Canada. This is a non-invasive and innovative brain-based technique which train the brain to function at its maximum potential, improving attention, mood, learning ability and more. It harnesses the brain's Neuroplasticity in order to bring about improvement in a variety of symptoms which can interfere with life satisfaction.
Dr Borghino has experience in assessing and treating individuals with mental health problems, personality disorders, obsessive thoughts, anxiety, depression, insomnia,  sleep disorders, energy problems, concentration, conduct disorder, specific learning disabilities including ADHD,  Autism, PTSD and  anger problems.
Dr Borghino serves as an expert witness and testimony in criminal cases. She is regularly instructed on complex cases and she completes psychological reports for the Court and the Parole Board in areas of risk of violence, terrorism, domestic violence, personality disorders and sex offending. She takes instructions directly from Solicitors, Courts, Police, CPS and referrals from institutions and private clients and Expert Witness agencies.
Elizabeth A. Fabiano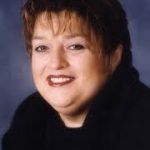 Elizabeth A. Fabiano, MCA, a professional criminologist and cognitive behavioral therapist, is known internationally for her work in developing and implementing successful programs for rehabilitating male, female and juvenile offenders. She has also developed and implemented cognitive motivational programs for use with vocational rehabilitation clients, mental health clients and clients on income support and social assistance. In this work Ms Fabiano has trained numerous correctional practitioners, social workers, psychologists, and addressed scores of audiences across North America, and abroad. Ms. Fabiano holds a Bachelors degree in Sociology (Honours) from Queen's University in Kingston, Ontario and a Masters degree in Applied Criminology from the University of Ottawa.  Following her formal studies Elizabeth began a consulting career in which she assisted the Ontario Ministry of the Solicitor General and Correctional Services in the area of program development.  She provided direction on programs for both probation and custodial operations within Ontario correctional services.  During this time she co-developed a program for offenders, Reasoning and Rehabilitation (R&R).  The program, a curriculum for criminal offenders, represented a major breakthrough in the treatment of this difficult to reach population. Following this, for 10 years Ms. Fabiano was the Manager, Program Development and Implementation for the Correctional Service of Canada.  As a manager with the federal correctional service, she developed and introduced a number of programs for offenders including the well-known "cognitive skills" program [Reasoning & Rehabilitation].  Included among the programs which she set in place were parenting skills courses, substance abuse treatments, and programs aimed at preventing family violence. During her tenure with Correctional Service Canada Ms. Fabiano helped reshape the direction of programs for offenders across the Canadian federal correctional system.  She received a Governor General Management Merit award in recognition of her outstanding contributions. Ms. Fabiano is a highly talented trainer who creates enthusiasm about her work wherever she travels.  Ms. Fabiano's work has focused on the development of "cognitive skills" – the thinking and reasoning skills people need to make good decisions and live successful lives and "motivation" – the desire and need to want to change. The cognitive approach provides individuals with a range of thinking skills and helps them develop new styles of interacting with other people.  They learn to use reasoning before acting impulsively and to consider the consequences of their behaviour for themselves and others. In recent years Ms. Fabiano's program development work has expanded into the arena of employability where she has developed curricula for front-line staff providing services to unemployed youth and adults. Ms Fabiano has also developed and implemented a series of motivational enhancement programs including the Contemplating Change Program (for Vocational Rehabilitation clients); Ready, Set, Go: Moving Towards Employment (for mental health clients) and the  N.O.W. -New Outlook for Women: Preparing for Change program (for women on social assistance). Ms Fabiano provides extensive training workshops and consulting services in many countries [i.e., England, Wales, Scotland, Denmark, Sweden, Norway, Finland, Australia, New Zealand, and Singapore] and throughout Canada and the United States. Ms. Fabiano has co-authored many scholarly monographs, book chapters and journal articles in the area of effective correctional treatments, motivational programming and motivational case management.  In addition, she has two co-authored books to her credit, 'Time to Think: A Cognitive Model of Delinquency Prevention and Offender Rehabilitation', and 'Correctional Afterthoughts: Programs for Female Offenders'.
DR. BEATA PASKOVA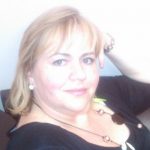 Dr Beata Paskova is the Consultant Psychiatrist and Psychotherapist with extensive experience in General Adult Psychiatry, Forensic Psychiatry and Psychotherapy. She is licensed with  the General Medical Council (GMC) and members of the Royal College of Psychiatrists (RCPsych).
She graduated from Charles University Praque, Czech Republic in 1992. Between years 1995  – 2003 completed training for 1st and 2nd degree in Psychiatry (equivalent of CCT). Her main areas of interest are personality disorders and intensive care in psychiatry.
She worked as a Psychiatrist for the last 22 years of which 12 years were in the United Kingdom. As a psychiatrist she puts emphasis on the diagnostic process in psychiatry as she believes that accurate diagnosis is crucial for the right treatment, management and risk planning.
She is also trained in Cognitive Behaviour Therapy, Schema Therapy and Dialectic Behaviour Therapy. She currently works as the Consultant Psychiatrist for Female High Dependency Unit at Elysium Healthcare (previously Priory Hospital) in London. Her previous post was Consultant Psychiatrist in Psychotherapy for Severe Personality disorder unit in Fulbourn Hospital, Cambridge.
She has also worked for three years as Associate Specialist for Medium Secure Unit in forensic hospital and aquired significant knolewledge in this field too. She is the author of many articles and presentation internationally and co-author of textbook of Personality Disorders, issued in Czech language.
Dr RACHEL MCKAIL DClinPsy, Bsc (Hons) REGISTERED CLINICAL PSYCHOLOGIST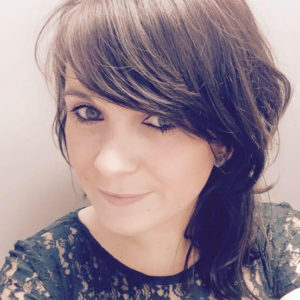 Dr McKail is a qualified clinical psychologist, registered with the Health and Care Professions Council. Since qualifying, she worked for the NHS and has acquired significant experience of working  with adults with learning disabilities and/or autism and mental health problems. This includes assessment of learning disability and autism (ADI-R), risk assessment and assessment and formulation of complex bio-psycho-social difficulties. Dr McKail has experienced in teaching, training and research and she is currently employed as research and training coordinator for an international NGO which seeks to create a positive alternative to institutional care through local family-based care for disadvantaged children. She is also a visiting Lecturer at the University of Hertfordshire and Lancaster University. Dr McKail provides therapy to a variety of clients using Positive Behavioural Support, Narrative Therapy, Cognitive Behavioural Therapy, Systemic therapy, Acceptance and Commitment Therapy, Cognitive Analytic Therapy and Solution Focused Therapy. Dr McKail uses an integrative approach, drawing on a number of psychological models, research and national guidelines. Dr McKail has a specialist interest in the effects of trauma, and has completed highly specialised training in the topic at the University of Chester and with the Institute of Narrative Therapy. Dr McKail has extensive experience of working with people who have psychological difficulties as a result of physical ill-health, including medically unexplained symptoms. Dr McKail is able to provides Medical-Legal Assessments for Criminal and Civil proceedings.
Carly Butler
Clinical Psychologist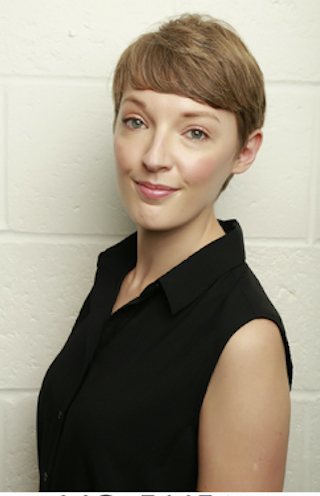 Carly is a clinical psychologist, with over 10 years' experience of working within the NHS and local authority services. She completed her Doctorate in Clinical Psychology at Royal Holloway University, and is registered with the Health and Care Professions Council (HCPC). 
Carly has substantial experience of working with a range of presenting problems, including depression and low mood, anxiety disorders (including panic, OCD, PTSD, social anxiety and phobias), stress and worry, adjustment to changes in physical health, bereavement and relationship difficulties. Carly has particular expertise in cognitive assessment and working with issues related to ageing, dementia and brain injury. Carly appreciates that people and problems don't exist in isolation, and will therefore often work with couples and families as well.
Carly prides herself on the genuine and compassionate approach she takes to working with the people she meets, whether this be for a one-off consultation, a cognitive assessment, or a short-term piece of psychological therapy. The methods and techniques Carly uses within her sessions will vary depending on what your hopes are for therapy, but she draws mainly on systemic, cognitive-behavioural and third-wave approaches (including mindfulness and acceptance and commitment therapy).
Gillian Merrill MSc AFBPsS CSci
Registered and Chartered Forensic Psychologist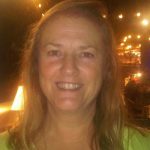 Gill is a Consultant Forensic Psychologist. Prior to becoming a Psychologist she served ten years with a UK Police Force and worked for the Prison Service both within the Education and Psychology Departments.
Gill carries out Psychological Risk Assessment Reports for the purpose of Court and Parole Hearings and bespoke Psychological Reports on aspects of Forensic Psychology. Gill also works both in the community and within medium secure units, with adults with a forensic history who have intellectual disabilities, mental health issues and personality disorders. Her particular area of expertise is with adults who are on the Autistic Spectrum/Asperger's Syndrome preparing risk assessments and therapeutic intervention.
Gill is trained and a trainer in numerous risk assessments: HCR-20 V3, RSVP, SARA. She has worked alongside Professor Stephen Hart – Simon Fraser University with regards to risk assessments and training, both in the UK and Canada. Gill also provides training for professionals working with adults who are diagnosed with Asperger's Syndrome, Learning Difficulties and Personality Disorders.
Angela Elizabeth Phillips
Consultant Forensic Psychologist
MAREBT, MATSA, EuroPsy, MBPsS, MSc., BSc.(Hons) Pg.Dips PTSD (USA), Law LPC/CPE. AEI Affiliation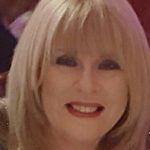 I am a clinically trained HCPC UK registered Forensic Psychologist and European registered Psychologist. Inter alia I have worked for the Probation Service, in low and medium secure Psychiatric Hospitals and I also undertake expert witness work in criminal and family law cases.
I work as a Forensic Psychologist and Advanced Behaviour Practitioner in the field of mental health. Trained to diagnosis level, I have experience and skill in the management of personality disorders, in particular the new paradigm for BPD and specific clinical training in the identification and therapeutic intervention of post traumatic stress disorder (PTSD), having studied at the National Centre for Veteran Affairs, Palo Alto California.
Trained in various therapies including approaches in DBT, CBT and REBT, I am able to advise as to the relevance of such therapies to individual case circumstance. I have received training ('Working with Sex Offenders') and I am a member of ATSA and I attend specific training in the USA particularly with regard to prevention, management and recidivism.
Working therapeutically with forensic patients, I have received specific skill training in risk assessment, including Psychopathy, Risk of Violence and Sexual Recidivism risk; balancing management of current and future risk with protective factors.
Dr Esther Rose DClinPsy Bsc(Hons) PGCert CPsychol
Registered and Chartered Clinical Psychologist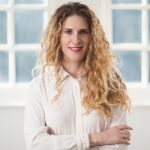 Dr Rose is Clinical Psychologist and has worked within forensic mental health services since 2003. She has significant experience of undertaking structured risk assessment (using HCR-20, RSVP etc), psychological assessment and treatment of offenders with mental illness, learning disability, neurodevelopment disorders and personality disorder.  She is able to provide medicolegal assessment for criminal and civil cases.
Dr Rose's particular area of expertise is the assessment and treatment of personality disorder. She currently works within the National Probation Service where she provides consultation and treatment for high risk violent offenders with personality disorder (specifically Mentalization Based Treatment for Anti-Social Personality Disorder). She has also led on the development of service proposals for specialist risk management services for offenders with personality disorder according to the National Offender Personality Disorder Strategy (NHS & National Offender Management Service).
PROF. Simon Dein (MBBS, MSc, MRCPsych, FRCPsych, PhD , Dip Pal Med, Dip Ger Med)
Professor Dean is an experienced Consultant Psychiatrist. He has worked in the NHS since 1983. He specialises in Psychiatry and obtained his membership of the Royal College of Psychiatrists in 1989 and his Fellowship in 2007. He has expertise in general adult psychiatry, neuro psychiatry and liaison psychiatry. He has worked in oncology providing a psycho oncology service in North Essex. He is skilled in working with complex psychiatric disorders, especially in those with co morbid physical health problems. He also has experience of palliative medicine and is an Honorary Consultant at St Clare Hospice in Hastingwood. He has an up to date knowledge of general medicine. Professor Dean has published widely in medical anthropology and cultural psychiatry. He is Honorary Professor at QMUL where he runs a Masters Degree in Culture and Global Mental Health.
Steven Lane, B.A. Neurofeedback Trainer and Instructor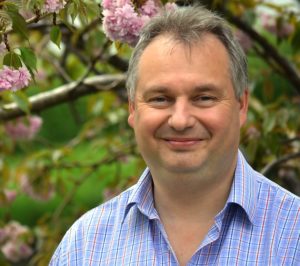 I have been helping people to transform for some 25 years as a psychotherapist, coach and meditation teacher. In 2008 I discovered neurofeedback and bought a NeurOptimal system which I decided was the most advanced neurofeedback equipment available. I trained with top French neurofeedback trainer Corinne Fournier who became my mentor for many years and I received advanced certification from Zengar Inc, Canada.
I have been so impressed with NeurOptimal that it is now my primary means of working with people – sometimes as a standalone and sometimes within a coaching context.
In 2016 I was asked to become a European Representative for Zengar Inc. and to be an instructor of their basic and advanced courses.
Neurofeedback can accomplish a very wide range of cognitive, emotional and physical changes. My two primary key interests are deep personal transformation and working with stress alongside its causes and consequences, such as trauma, self-esteem, and burnout.
My time is divided between presenting NeurOptimal to groups and new customers, running certification programmes, working with a number of other professionals, and running a private neurofeedback practice. I am the director of Neurofeedback UK Ltd and Neurofeedback Ireland.
Louisa McMullon
Chartered and Registered Forensic Psychologist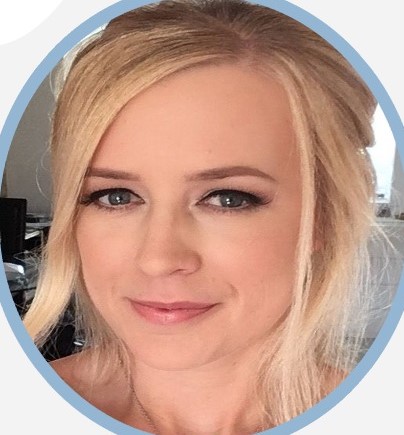 "I have worked for 15 years within the field of forensic psychology, with both young people and adults. I am registered with relevant regulating bodies and trained in a number of psychological risk assessment tools for both adult and juvenile offenders, including violence, fire setting, sexually harmful behavior and extremism, in addition to other assessments, such as intelligence scales. I have received training and have experience of expert witness roles. I have vast experience providing clients with individual and group based therapies, addressing and supporting a range of risk and treatment needs. I relate well to people of all ages and walks of life and am able to adjust my treatment style to meet the needs of complex clients.
Having my own family, including a medically complex child, has given me a passion for supporting other families that find themselves navigating challenging behaviours and situations.
Michelle Woodham
Case Manager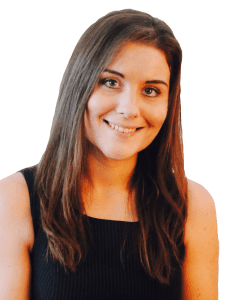 Michelle is often the first point of contact for Engi Psychology. Michelle has 20 years' experience as a Legal PA, with a background in Family Law and Court of Protection matters working in firms within Berkshire, Wiltshire and Central London.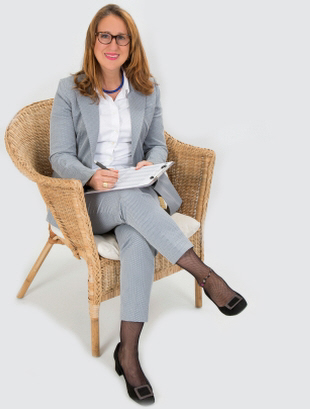 71-75 Shelton Street
Covent Garden
London
WC2H 9JQ